Credits and Acknowledgements

Many people have contributed to the creation of this web site. Special thanks go to Bernard Puckhaber of Ballston Spa, New York and his wife Jeanne. Not only did the Puckhabers open their home to us as researchers, but Bernard's efforts were in large part responsible for the preservation of Wooley's work as a photographer. The Brookside Museum (Saratoga County Historical Center)

in Ballston Spa, New York and its staff was generous in opening its collections to both Gene Provenzo and Bill Brown. We use the lantern slides in this web site with their kind permission.

A travel grant from Provost Luis Glaser at the University of Miami made possible research on and the reproduction of materials from the Brookstone Museum.

Liz Locke, Archives and Special Collections at Florida Atlantic University, as part of a library internship, prepared the scans and did a preliminary catalogue of captions for Woley's photographs from the 1920s and 1930s. Her help was invaluable.

Ruthanne D. Vogel, Grant and Reference Librarian, Archives and Special Collections, Otto G. Richter Library helped us finalize the materials for web publication.

Library assistant Rochelle Pienn helped with scanning and cropping photographs.

Finally, special thanks go to Dr. Lyn MacCorkle of the Otto G. Richter Library for helping us complete the final technical work on this project.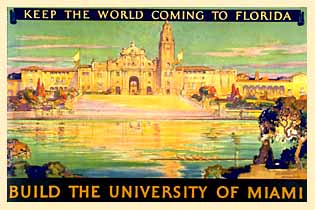 Eugene F. Provenzo, Jr., University of Miami
and
William E. Brown, Bancroft Libray,University of California
.