In Search of Freedom: Cuban Exiles and the U.S. Cuban Refugee Program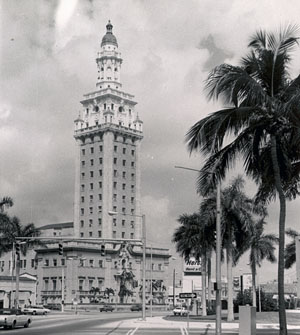 The exodus from Cuba that began with the Revolution of 1959 and intensified with Fidel Castro's public acknowledgment of his Marxist-Leninist ideology lacked precedent in Cuban exile history. The United States had never before been the first country of asylum for such a large number of political refugees – 1,700 per week by the end of 1960. The American response to the crisis also made history through the U.S. Cuban Refugee Program of 1961 that welcomed more than half a million exiles during the next two decades.
This online exhibition is presented by the
Cuban Heritage Collection of the University of Miami Libraries.