Alberto del Pozo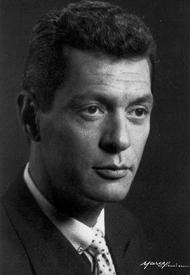 1945 - 1992
Biographical Sketch
1945-61

Born November 19th in Santa Clara, Cuba.
Champagnat School, Cuba.

1961-70

Arrived in the United States with his parents.
Coral Gables High School, Miami.
Parsons School of Design, New York.
Textile design, Fashion Institute of Technology, New York.

1970-75

Costume and set designer, Brooks Van Horn, New York.

1975-86

Self-employed artist, Miami.

1992

Dies January 27th at age 46, Miami.