Norton, Lemuel.
Autobiography of Lemuel Norton: Including an Account of His Early Life - Two Years in a Printing Office - Eleven Years at Sea, In Which He was Twice Shipwrecked, and Experienced Several Narrow Escapes from Death. Concord: Fogg, Hadley & Co., 1864. 192 pp. This volume bears the original cloth binding, stamped in blind gilt.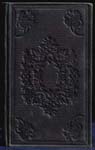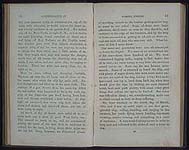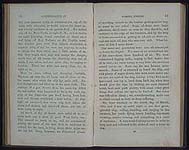 Lemuel Norton, a native of Martha's Vineyard, Massachusetts moved to Maine before taking to the sea. His voyages, first as a seaman before the mast, include several visits to Europe, the West Indies, a start at privateering, and his capture by and shipwreck on the H.M. Sloop Fly in the Gulf of Florida (near Tavernier) in 1805. Norton wrote this autobiography at the age of seventy-six. In his brief preface Norton relates that he wrote this book on the prompting of friends, hoping that the story of his early life would be of use to the church and the world. First published in 1861, this is another issue of a work that is scarce in any edition.
Norton begins his narrative with a short poem:
Go, little book, and tell the world,
How far your author went astray;
And sought for happiness and joy
In hateful sin's delusive way.
Go, tell it, also of that grace
Which saved him from all sin and woe;
And set him forth to plead with man
To turn and find salvation too.
Norton's detailed account of his shipwreck off the coast of the Florida Keys provides an interesting view of the islands in the early nineteenth century. Norton was on a vessel that had joined a fleet of thirty-three ships bound for England, loaded with dye-woods and mahogany. At midnight one evening, the vessel and crew found themselves lodged on "a reef lying off Key Tabiner, on the Florida coast." Crew members signaled the other ships of the danger and were happy to see in the dawn that no others meet a similar fate. Several wreckers came to their aid and carried all passengers to the safety of land.
Our water and provisions were now all submerged on board the frigate. We were on an uninhabited isle of the sea - about three hundred of us. We soon commenced digging wells, hoping to find water; but all in vain; no water except a very little the wreckers served out to us. Next day the sea became more smooth. Some of us returned on board the ship, and with plenty of negro divers, who went down under water into the hold of the ship, having a rope first made fast round one leg to haul them back by, when they should give the sign by kicking, we soon obtained bread, beef, and pork plenty, with some other good things that sailors are apt to be fond of. But water was difficult to obtain; we, notwithstanding, made out to obtain enough to keep us from suffering.
The men stripped the boat of every useful item they could and the vessel was set on fire and sunk. Norton then continued his voyage on board an English privateer. Norton concludes his narrative with advice for the "youthful readers" of his tales and a sermon. He admonishes the young to avoid contracting bad habits as they will follow in later years and be difficult to cast off. "And when and wherever you are at a loss to know what is right and what is wrong, let conscience and the bible settle the matter; they will generally agree, and when they do they are invariably right."