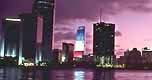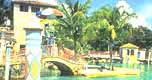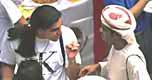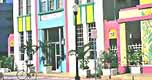 Getting BeYond Getting Along:
Facing the Diversity of Miami-Dadeís Ethical Traditions
Panelists:

Leonie Marie Hermantin, Director of Research and Strategic Planning for
the Haitian Neighborhood Center, Sant La, a One-Stop Neighborhood Resource Center that serves Haitian/Haitian American population of South Florida.

Born in Port-Au-Prince, Haiti, Leonie Marie Hermantin migrated to the United States at the age of twelve. After graduating from High School in New York, she moved to Berkeley, California, where she earned a Bachelors in Arts in Latin American Studies, a Master in City Planning and a Juris Doctorate in Law all from the University of California at Berkeley.

In 1993 she moved to Miami and immediately became involved in its Haitian Community. At FIUís Center for Environmental and Urban Problems, she worked as a Planning Consultant for two years designing surveys of community based organizations located within the City of Miami. She also prepared an analysis of CDBG funding trends for the Little Haiti Community at the request of the Little Haiti Net. During her time at FIU, she served as a Visiting Professor for the School of Design where she developed curriculum and classroom instruction for the coordination and implementation a new Masterís program in Urban and Environmental Systems

In 1997 Hermantin left the scholastic world and became an active advocate and participant in the Haitian community of South Florida. Her involvement began when she joined the Haitian American Foundation, Inc., HAFI, as the Director of Economic Development. In December of 1998 she assumed the role of Assistant Executive Director, and in April of 1999 she was officially named Executive Director and where she remained until August of 2001. Shortly after leaving HAFI Hermantin took a position as the Director of Research and Strategic Planning at the Haitian Neighborhood Center, Sant La, a One-Stop Neighborhood Information and Referral Center located in Miamiís Little Haiti neighborhood. Here Hermantinís work focuses on coordinating efforts to gather and report on information and statistics regarding South Floridaís Haitian Community.

In addition to working more than full-time at Sant La, she finds time to
serve on community advisory boards, to speak at numerous educational and community panels, forums, conferences and workshops. Her community involvement includes serving on the board of such groups as the Statewide Covering Kids Coalition, Early Childhood Advisory Board, Little Haiti Housing Association, and serving as Chair to the Haitian Elders Task For, Alliance for Aging just to name a few. In 1999 Hermantin was appointed by Governor Jeb Bush to serve as a Commissioner on the Florida Commission for Human Relations where she served until her term was up in December 2003.

Ms. Hermantin is one of the Haitian communityís most active members whose contributions deserve recognition.